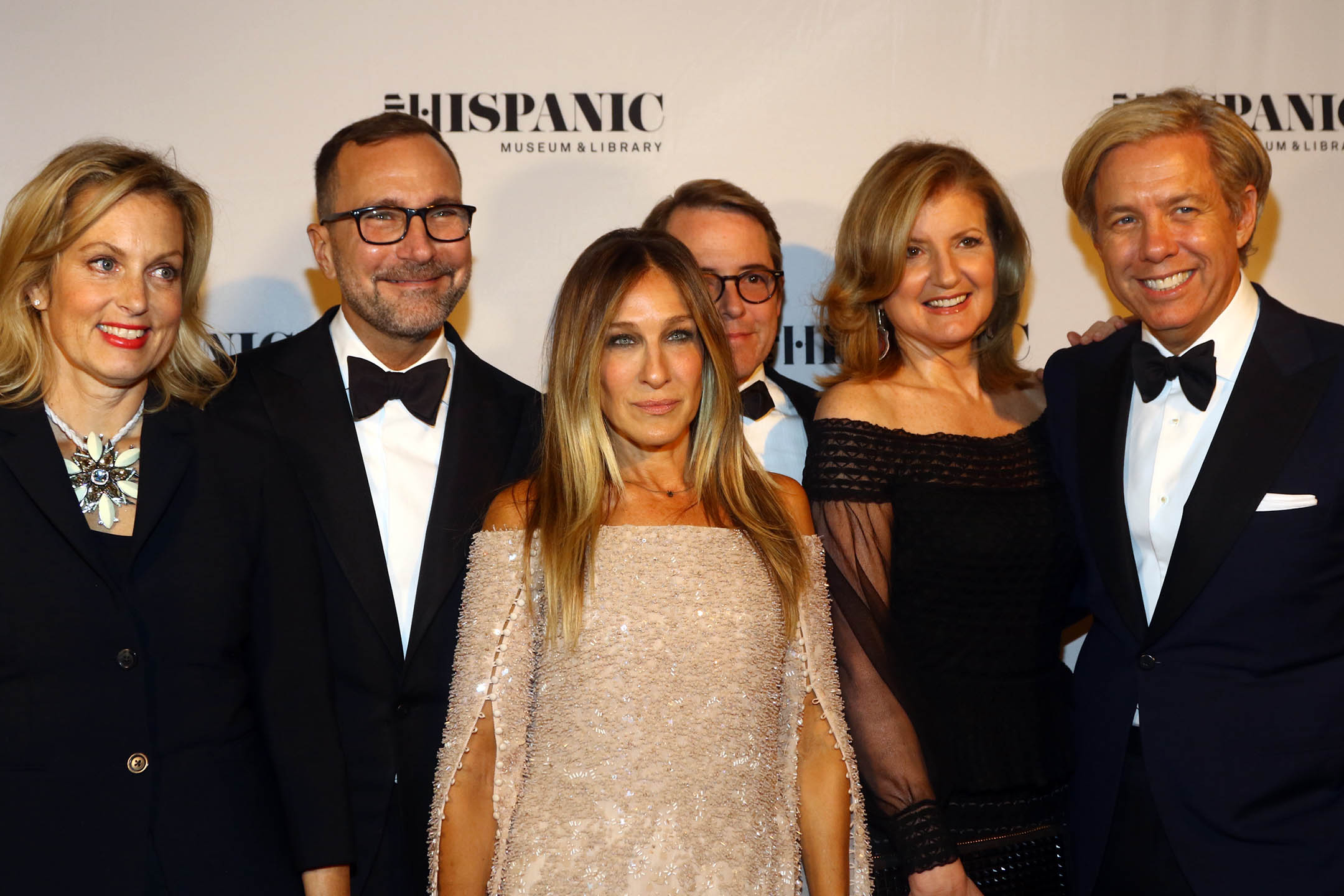 2016 Gala
October 6, 2016. Metropolitan Club, New York.
HONORING:
Mr. Álvaro Conde Díaz-Rubín, was born in Puebla, México, Mr. Álvaro Conde Díaz-Rubín became director of Banco de Comercio in 1965 and Chief Executive Officer and member of the board in 1970; positions he held until 1982. He began collecting almost sixty years ago, which has now grown to a collection of close to a thousand pieces from the Ming, Kangxi, Yongzheng and Qianlong dynasties, with the majority from the XVI and XVII centuries. His collection also includes the largest private collection of vases in the world.
The Honorable Michael Smith, one of the most celebrated designers of our time, Michael S. Smith has forged and international reputation on the strength of diverse projects for many of the world's most prominent clients. Lauded by the press, he has been named five times the Architectural Digest's coveted AD100 list, in addition to receiving Designer of the Year and A-List honors from Elle Decor. In 2010, Smith was appointed by President Barack Obama to the Committee for the Preservation of the White House.
The Honorable James Costos, Former U.S. Ambassador to the Kingdom of Spain and Principality of Andorra, has dedicated himself to building on the close partnership between the United States and Spain since being sworn in on August 22, 2013. He is a strong advocate for cultural institutions and cultural diplomacy, as reflected in his one-of-a-kind "Art in Embassies" collection in the U.S. Ambassador's residence in Madrid and his support of the Santa Monica Museum of Art.
The Honorable Plácido Domingo Embil has been described in the international press as "the King of Opera," "a true Renaissance man in music," and "the greatest operatic artist of modern times." As of the summer of 2016, Domingo has sung over 3,800 performances of 147 roles – figures unmatched by any other celebrated opera singer in history, and he has recently added several baritone roles to his long list of achievements as a tenor. His more than 100 recordings and four feature films of operas have earned him nine Grammy Awards, four Latin Grammys, and two Emmys.