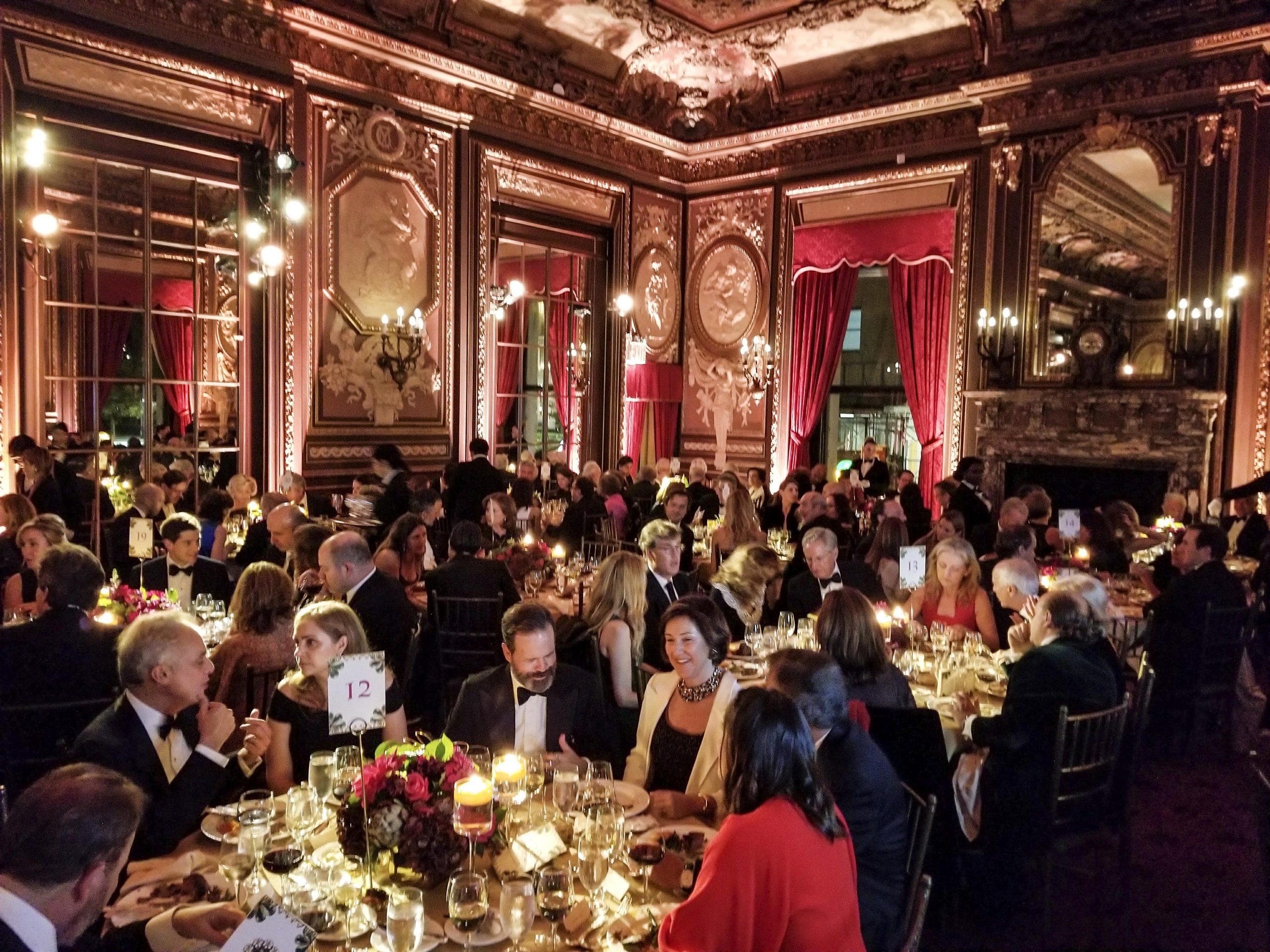 2017 Gala
October 12, 2017. Metropolitan Club, New York.
HONORING:
José Manuel Entrecanales is Executive Chairman and CEO of ACCIONA, one of Spain's leading corporations which operates in infrastructure, renewable energy, water and services, in more than 30 countries. Mr. Entrecanales is a patron of the Princess de Asturias Foundation and the Prado Museum, as well as a member of the Casa Ducal de Medinaceli Foundation. He is also Chairman of the José Manuel Entrecanales Foundation for Innovation in Sustainability and Chairman of the Acciona Microenergy Foundation.
Yolanda Santos de Hoyos is a collector and philanthropist born in Monterrey, Mexico. Currently, she serves on the Board of El Museo del Barrio and is a member of the Museum of Modern Art (MoMA) International Council. Ms. Santos de Hoyos founded the Monterrey Ballet, which since 1990 is one of the most important itinerant dance companies in Latin America. She is also founder and president of Supera, a non-profit civil association created in 1979, dedicated to improving the quality of life of the most marginalized families in Mexico, offering health services, education and personal improvement programs.
Miguel Zugaza is the Director of the Museo de Bellas Artes de Bilbao, a position he previously held between 1996 and 2002, where he oversaw a major updating of the museum's infrastructure and activities. In January 2002, he was appointed Director of the Museo Nacional del Prado, a position he held until March 2017, before returning to the Museo de Bellas Artes de Bilbao. Additionally, Mr. Zugaza is a member of various academic committees and has been recognized with numerous awards and honors, including being made a knight of the National Order of Merit, in 2006, on the proposal of the French President, the Grand Cross of the Order of the 2nd of May by the Regional Government of Madrid in 2012, and the Grand Cross of the Civil Order of Alfonso X el Sabio (April 2017).
Guests can look forward to an exciting evening with cocktails at 7:30 pm followed by dinner and a Flamenco performance by  Fundación Cristina Heeren de Arte Flamenco.