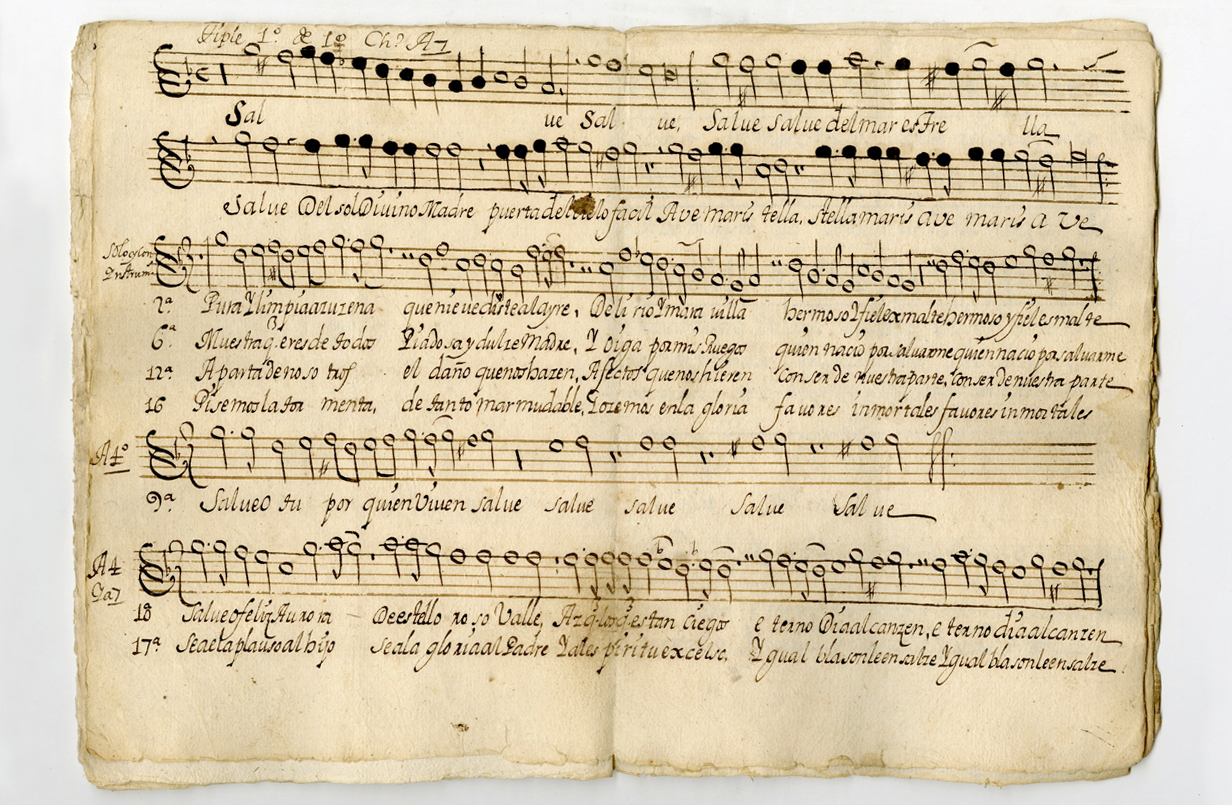 Luna sin mancha, sol sin ocaso
December 8, 2016 at 7:00
Main Court at the Hispanic Society.
Reception to follow.
Music from the Olmeda Collection at The Hispanic Society Museum & Library
The concert will be dedicated to polychoral music by composers such as Tomás Luis de Victoria, Juan de Madrid, Mateo Romero, Diego de Cáseda and Manuel de Egüés. Music for 8 or more vocal parts with instruments was an important part of Spanish liturgical music throughout the baroque period. The main cathedrals in all corners of the empire regularly presented imposing music that took advantage of the space and acoustics of the temples.